Promising Careers in the Online Gambling Industry
Online gambling has been on the rise in recent years. That's partly because the covid19 measures are driving up the interest for the online games, and partly because of the advances in technology in general. Chances are that this growth will continue in the years to come since the younger demographic will have a bigger role in the industry. 
This change has also led to the creation of many new jobs and even career paths that didn't exist just a few short years ago.  Here are a few careers in the online gambling industry to consider:
Online Payments Specialist
Online payments are an essential part of the gaming industry. Players need to feel safe and secure when they are using them. It's also important that the payment process is easy to understand and learn about. 
Digital payment specialists are responsible for creating payment strategies and for improving the ones that the establishment already has to offer. Since the use of cryptocurrencies is expanding, this career path will as well. Online casinos need to be able to establish trust between themselves and the players and payment specialists will play a huge role in that process. 
Live dealers
Online casinos are looking for ways to make their offer similar to that of real-life establishments. They are offering games such as online casino slots, but also games that require live dealers to mimic the look and feel of a real casino.
The job is similar to that of a croupier in a live casino. It requires a person with good math skills and the ability to have a clear overview of the situation. It's best to have at least some experience in on-the-ground casinos before applying for this position. 
Customer service representatives
Communication between the players and an online casino is essential for establishing trust. That's why customer service representatives have a big role to play in how online casinos will be seen by the gambling community. The goal is for an online casino to be as trustworthy and easy to work with as a real one. 
The lines of communication need to be open 24/7 and a customer service rap needs to be treated as a face of the establishment towards the outside world. It's a career with those who have experience in working with customers and who know the online gambling world inside and out.
Coding
Online casinos are always looking for coders and IT specialists in general. A lot of online gambling is based on apps, so app developers are especially in demand. Emphasis is especially put on security and programmers with experience in this area usually have the best jobs in the industry.
Game developers need to have a mixture of technical and artistic skills and that's a rare combination. Most developers have a BA degree in Fine Arts in Design and Technology, but that's not a necessity since it's a fast-moving industry and experience is just as important as formal education.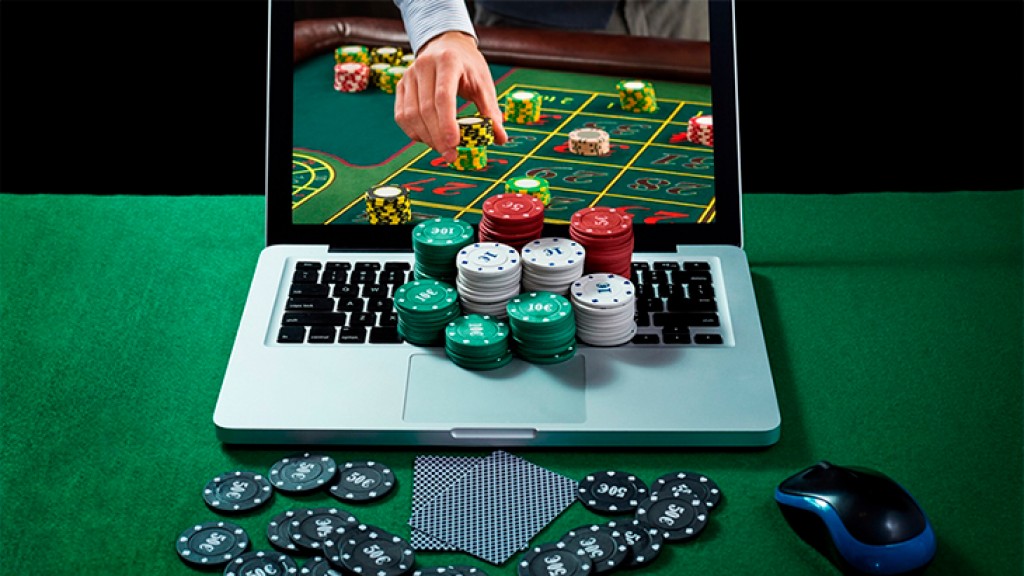 Why Work in the Online Gambling Industry?
There are a lot of reasons to consider a career in the online gambling industry. It's an innovative field that will only grow and expand in the years to come. The industry is also looking for both beginners and established professionals coming from many different educational backgrounds. 
The jobs are intellectually rewarding and you'll have a chance to work with professionals from all over the world since the industry is truly global.
Compensation
Many jobs in the industry are high paying with a chance of further growth and expansion. However, this doesn't mean that there are no entry-level jobs, as well. It's possible to get a head start and grow in your career as the online casino you're working with does as well.
Investing in your future
Online gambling is on the rise and it will be for the foreseeable future. That means there's a good chance you can turn a job in the industry into a long career. However, the skills needed for these jobs can also be used in a variety of other professions, so it's a good way to invest in your future in the long run.
If you're looking for a new and exciting career, the online gambling industry may be something you should try. Experience with real-life gambling is a plus, but you can also make your start online as well. The opportunities are nearly endless since the industry is on a rise for a while now.