Finding a Job after a Long Hiatus
Whatever the reason, you've been on a career hiatus, and now it's time to jump back into gameful employment, but things have changed since then, while your resume has remained the same. So, how do you get back into the working world? And how can you stand out against other applicants?
Luckily, finding a job after a career break doesn't mean you have to settle for anything that comes your way. Here are some handy tips to get you back into the working world and into the job you want.
Tips to get you hired
Career reflection: Before you toss your resume out into the job marketplace figure out where your work interests lie. Once upon a time you may have gravitated towards a specific job, like a secretary, but that was then – does this still interest you now? Or was that career choice the reason you went on hiatus? No sense wasting your time applying to what held your fancy then if that isn't something you're likely to stick with long term. It's better to be happily employed.
Be honest, don't bluff: There is no sense trying to gloss over why there's a gap between jobs, address it up front in the interview but instead of seeing this a handicap, change the narrative to a positive one. Focus on identifying any new skills you've added to your repertoire, courses you've taken or volunteer work you've done while you've been off. Even travelling the world has its merits, you developed confidence and honed your interpersonal skills. If possible, tailor your new skill-set to the position you're interested in – especially, if you're switching career paths. Be prepared for the interview by controlling the narrative as you can expect that any prospective employer is going to want to know the reason behind why you were off, mostly because they want to be sure you're ready to be back in the workforce full-time.
Volunteer: If you feel you haven't enough to add to your resume during your hiatus then before you start applying for jobs, to boost your confidence and elevate your resume: go volunteer in the industry you're interested in. Unpaid work looks just as good on a resume. You can also confidently discuss new skills obtained while volunteering, the same as you would should you have been working. Volunteering speaks to prospective employers. It shows you're a self-starter with a strong desire to work because you're willing to do so without the benefit of a paycheck. This factor alone will make you stand out against other applicants.
Network: It's all about who you know. Apply the same tactics you normally would when looking for a job – ask around first. Reach out to your friends, family, previous employer and any other available channels, that you're looking for a job. These people know you best and know your capabilities, and can help steer you towards the perfect job. Also, use this opportunity to gather references for your resume.
Explore career options: Drop into your local recruitment centre and see if a career returner program is available to you. These programs are designed to help get your toes wet after a career break, so take advantage if you can! Job reentry programs usually run over many weeks and offer support as you re-adjust to working again. Reentry programs are typically reserved for corporate roles though. If that's not you, not to worry. If you're unsure as to your career direction then why not consider temp work as a way to explore other work options? Either way, take a trip to your local employment centre for career guidance; that's what they're there for, to help get you employed.  
Confidence: The best way to get you hired, is having faith in yourself and your abilities. If you walk into an interview unnerved by your hiatus, prospective employers will sense this and question whether you're ready to re-enter the workplace. Do yourself a favour, and boost your self-confidence and trust in your abilities to increase your chances of getting hired. Have confidence in yourself if you want to succeed!
Resume: To get back into the workplace you need to make sure your resume is blemishless. Update your resume to include: any new courses, skills or volunteering. It's best to take a trip to your employment centre for resume writing tips and assistance or for your best resume, hire a resume writing service like Arielle resume writing services to write one for you!
Re-enter the workforce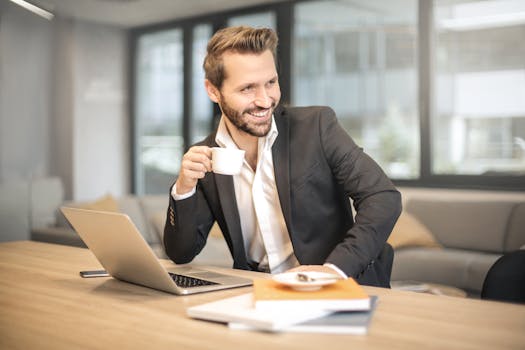 Don't let the stigma of a career break, break your spirits if it's time for you to get back into the workforce. Career pauses are more common than you think. Remember to approach finding a job with confidence and use these tips to get you into a new career that'll provide you with job satisfaction.